Hope Dealers: West Tennessee's Faith-Based Initiative Team Builds
Rural Health Association of TN, Helping Hands of TN & Historic First Baptist Church to host an in-person event in West Tennessee for Faith-Based Leaders.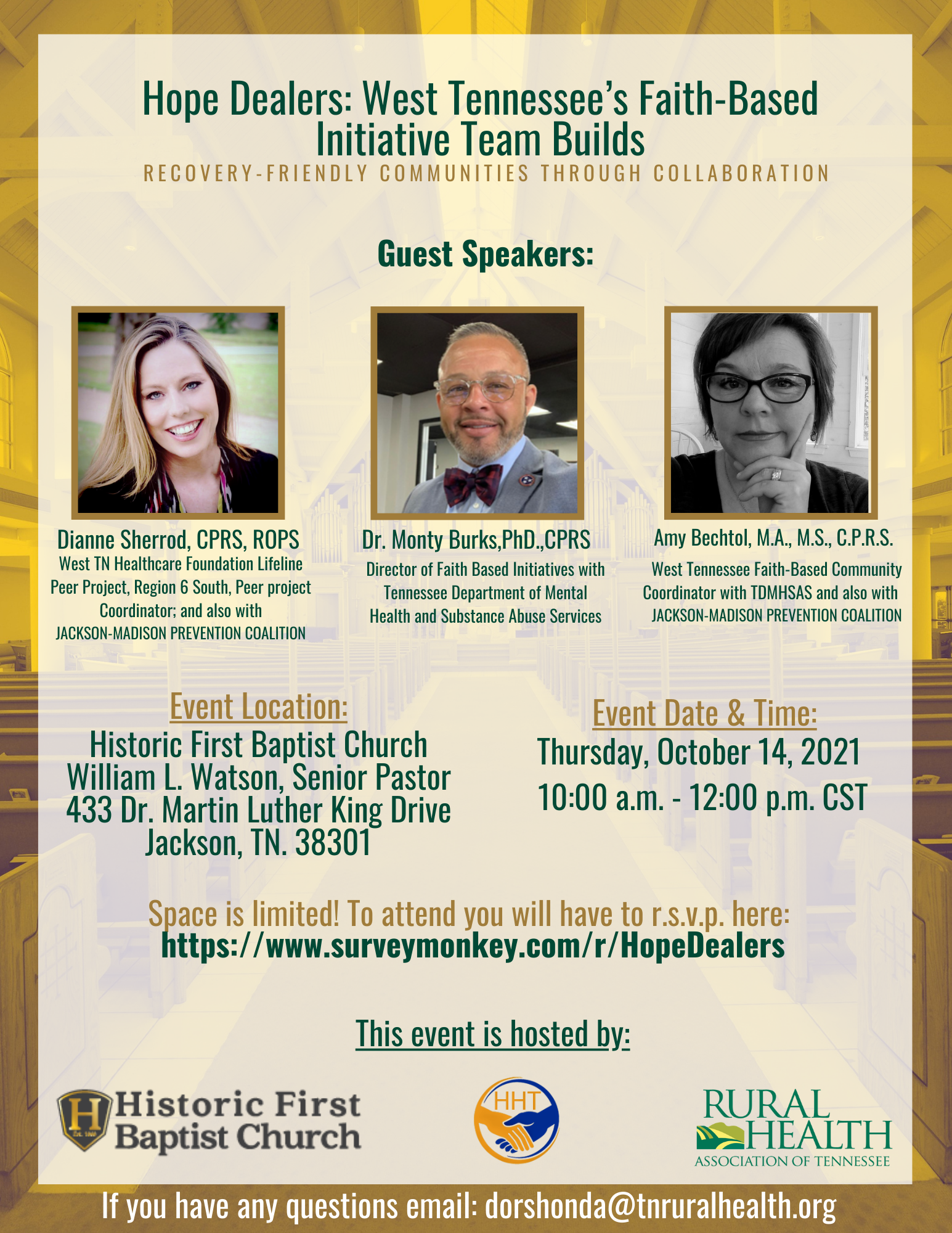 Session Learning Objectives:
Discuss the 10 Guiding Principles of Recovery in the context of practical community and faith-based advocacy and intervention strategies.
Explore the unique role of collaboration and resource-sharing in addressing the opioid pandemic and other addiction issues in rural communities.
Understand the Tennessee Department of Mental Health & Substance Abuse Services' unique peer-led, grassroots approach to advocacy.
Space is limited! To attend R.S.V.P. using the following link:
Click here
Share this post: