Interview: Rural Broadband Today podcast
Rural Broadband Today is a new podcast focused on one of the most important issues facing Rural America. It tells the stories of those working to bring broadband internet access within reach of every citizen. This interview-style show presents conversations with elected officials, industry experts and business leaders at the forefront of America's efforts to solve the rural broadband challenge.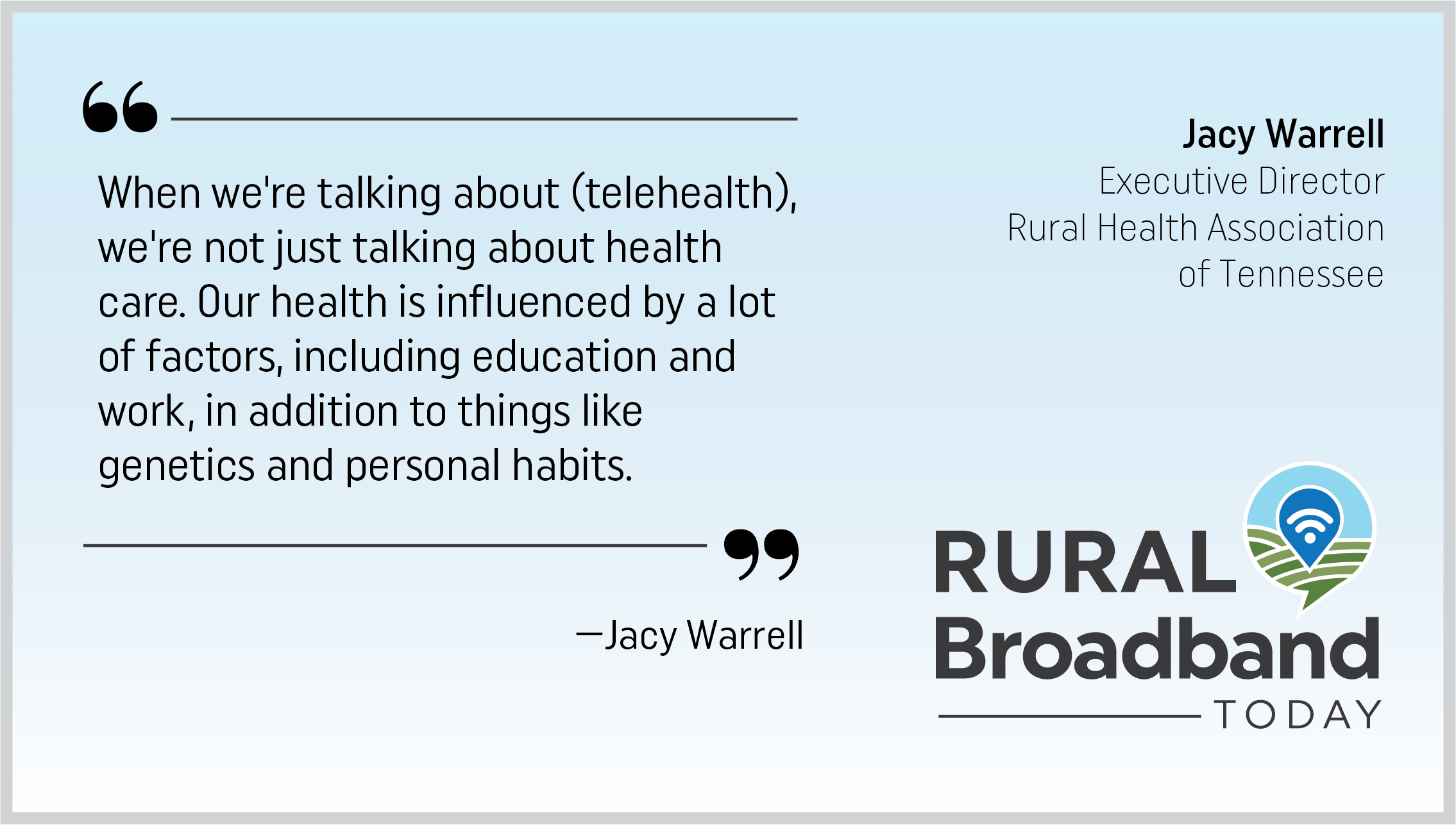 Jacy Warrell, Executive Director of the Rural Health Association of Tennessee, joins the show to discuss a few of the interesting and informative sessions at the upcoming RHAT Annual Conference. She also describes how broadband internet access may impact the overall health of a person and community.
You can find your interview on their website. It's also available on Apple Podcasts, Google Podcasts, and Spotify.
Share this post: