Addressing Vaccine Hesitancy in Rural Communities (4-part Series)
During these unprecedented times, there has been uncertainty around covid-19 prevention through vaccination.
This April as part of Minority Health Month, RHA of TN will join the Office of Minority Health to empower people to get the facts about COVID-19 vaccines, share accurate vaccine information, and get vaccinated when the time comes. Register below to join us in our four-part web series.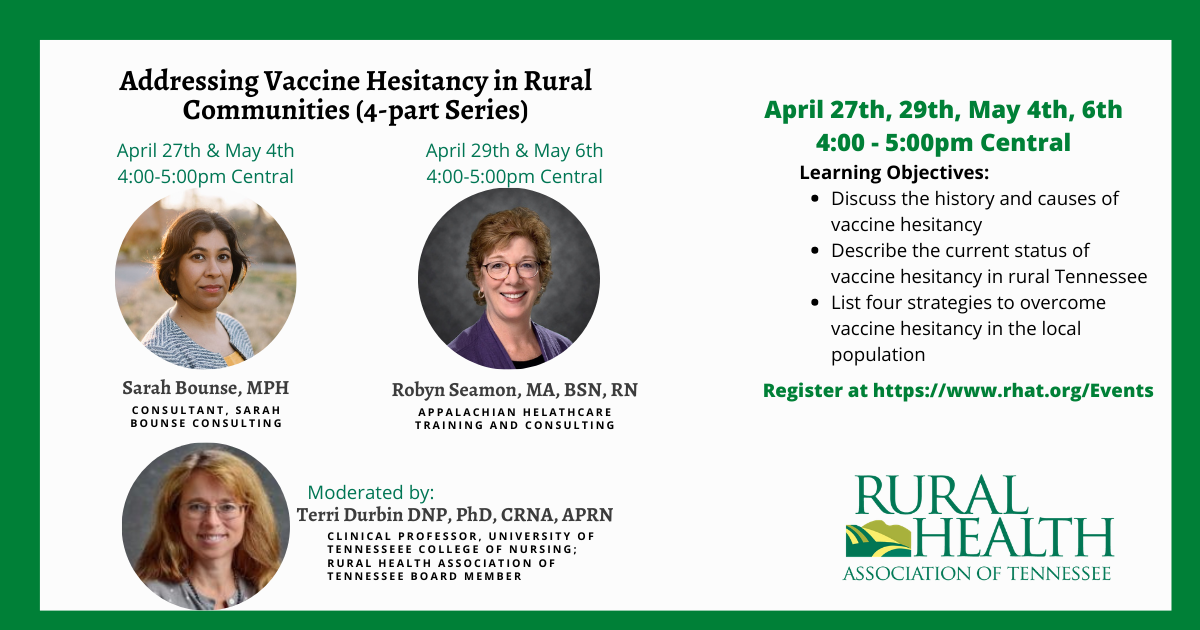 To learn more about our presenters:
Share this post: