Addressing the Healthcare Workforce Shortage in TN - Congratulations to our Recent Graduate!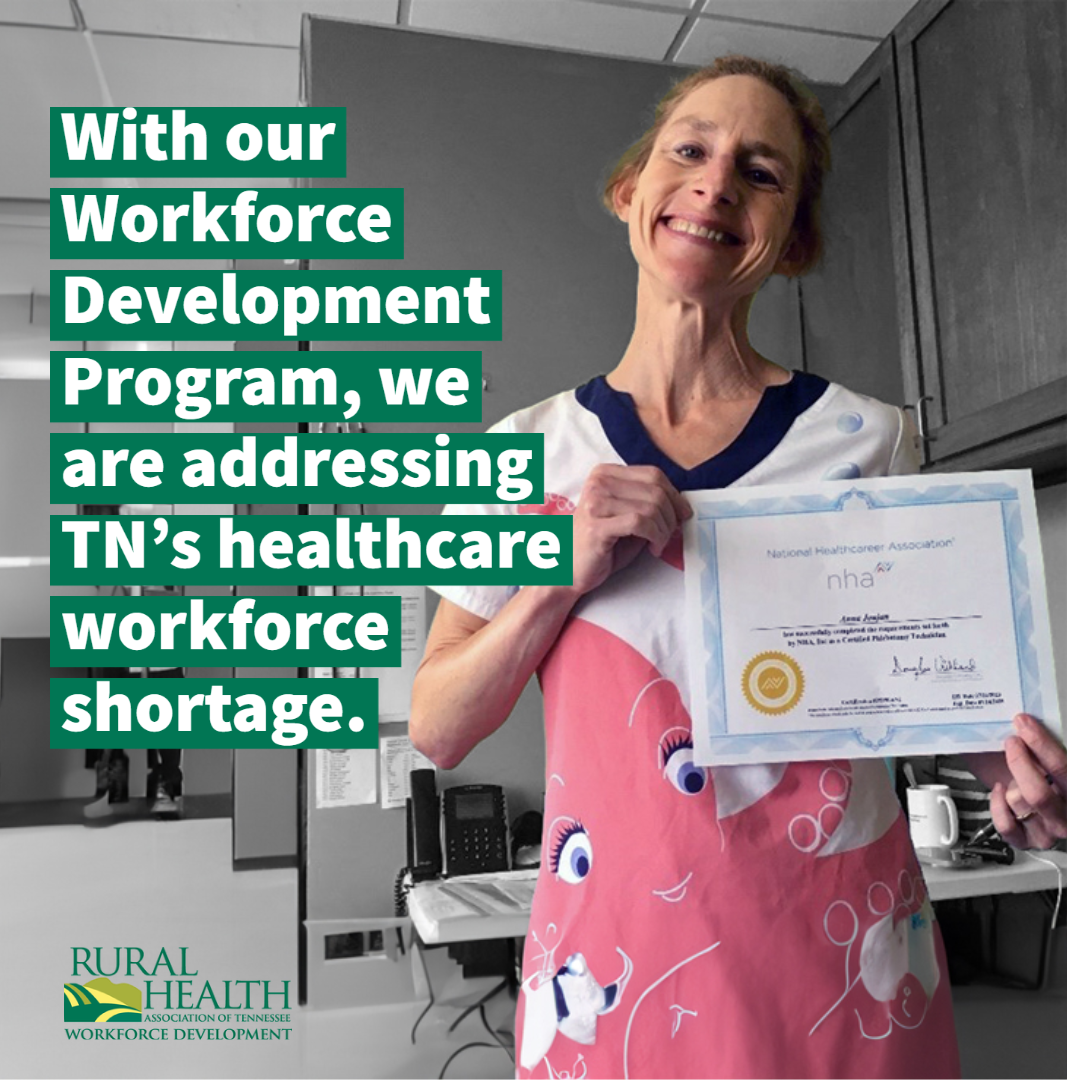 We proudly announce that Anna Jaujan, an employee at LifeSpring Community Health, obtained her phlebotomy certification! Our Workforce Development Program funded the cost of her practice materials, study guides, and the exam fee.
The key to RHA's success is our ability to customize the program based on the needs of the employer. By applying U.S. Department of Labor models to the healthcare setting, RHA supports employers and training partners looking to recruit, retain, and upskill healthcare workers.
For more information about our workforce program, click here.
Share this post: