TennCare Enrollment Assistance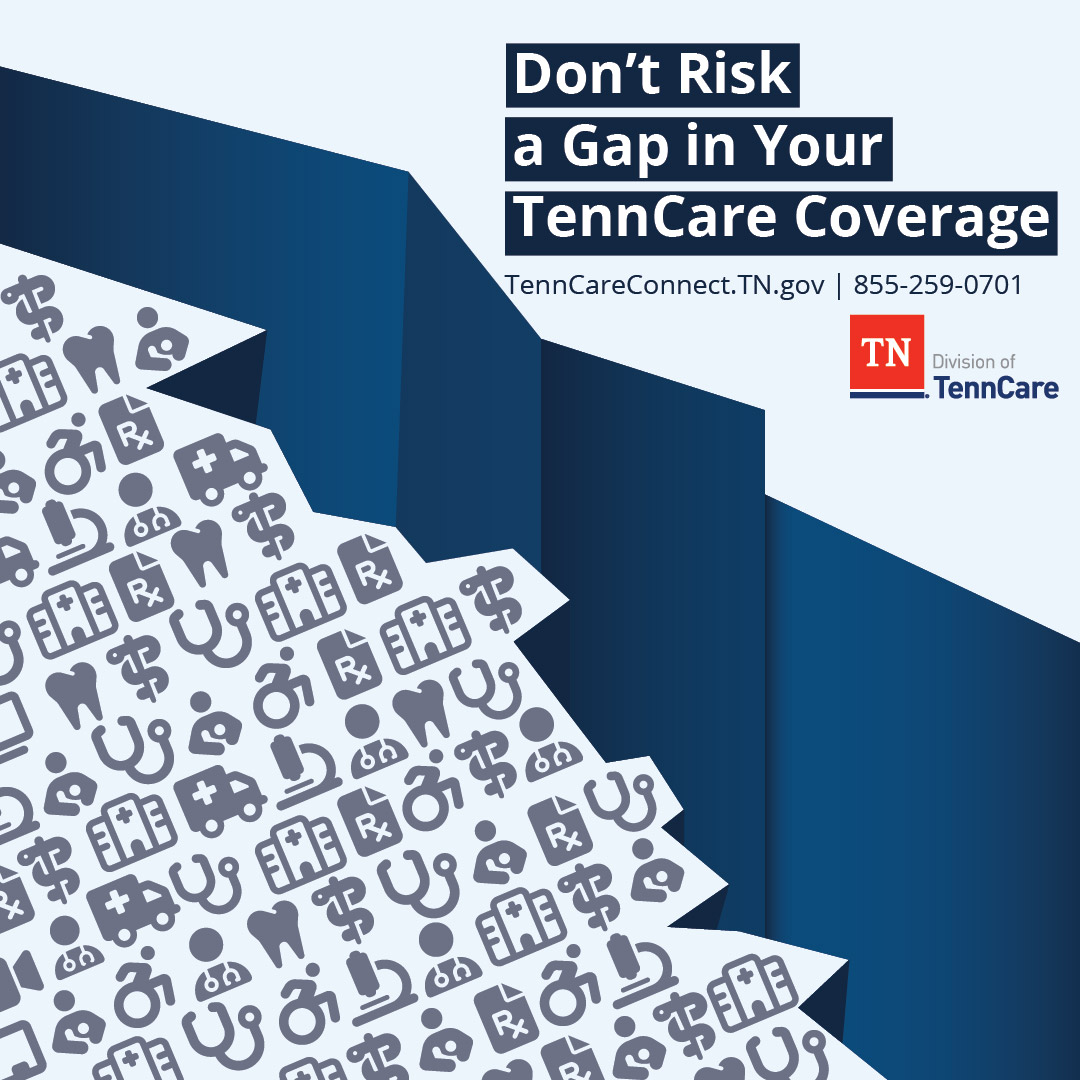 TennCare renewals are starting! You can find your renewal date by creating a TennCare Connect  (TennCareConnect.tn.gov) account and linking it to your case. 
Verify your Address with TennCare
Find your renewal date
Open and response to all mail from TennCare! Learn more at TN.gov/tcrenew.
Request assistance any of the following ways:
1. Call us: 866-675-7092
2. Email us: [email protected]
3. Mail us: P.O. Box 656, Decaturville, TN 38329 or
4. Click "Book Now" to schedule an appointment with a trained assister.

Need assistance in another language? Click here to access free alternative language assistance. Rural Health Association may also provide free auxiliary aids and services including information in accessible formats like Braille, large print, data/audio files, relay services and TTY communications. Email [email protected] for your request.
Federal and state laws require all persons be treated fairly despite race, color, national origin, ability, age, sex, or other protected status. To learn more or access a discrimination complaint form, please visit: Civil Rights Compliance (tn.gov).
This program or service is supported by the Department of Health and Human Services Under Title I of the Patient Protection and Affordable Care Act and is therefore prohibited from discrimination on the basis of race, color, national origin, sex, age, or ability.
Healthcare Enrollment Assistance 
Need assistance with ACA Marketplace Plans? Visit this Health Insurance Resource Center to browse ACA Marketplace and Medicare plans or call 866-675-7092 for assistance.

Other Helpful Resources
This service was supported by funds made available from the Centers for Disease Control and Prevention, Center for State, Tribal, Local and Territorial Support, under GR-21-73441. 
The contents of this publication are those of the authors and do not necessarily represent the official position of or endorsement by the Centers for Disease Control and Prevention (CDC).