Tennessee has nearly 200 established Rural Health Clinics (RHC) providing primary and specialty care in rural communities designated as Health Professional Shortage Areas. Learn more about access to care in rural areas.
RHA of TN works to support RHCs, Federally Qualified Health Centers (FQHCs), Critical Access Hospitals, and other facilities important to our rural health infrastructure. Visit our blog for updates relevant to RHCs and/or FQHCs.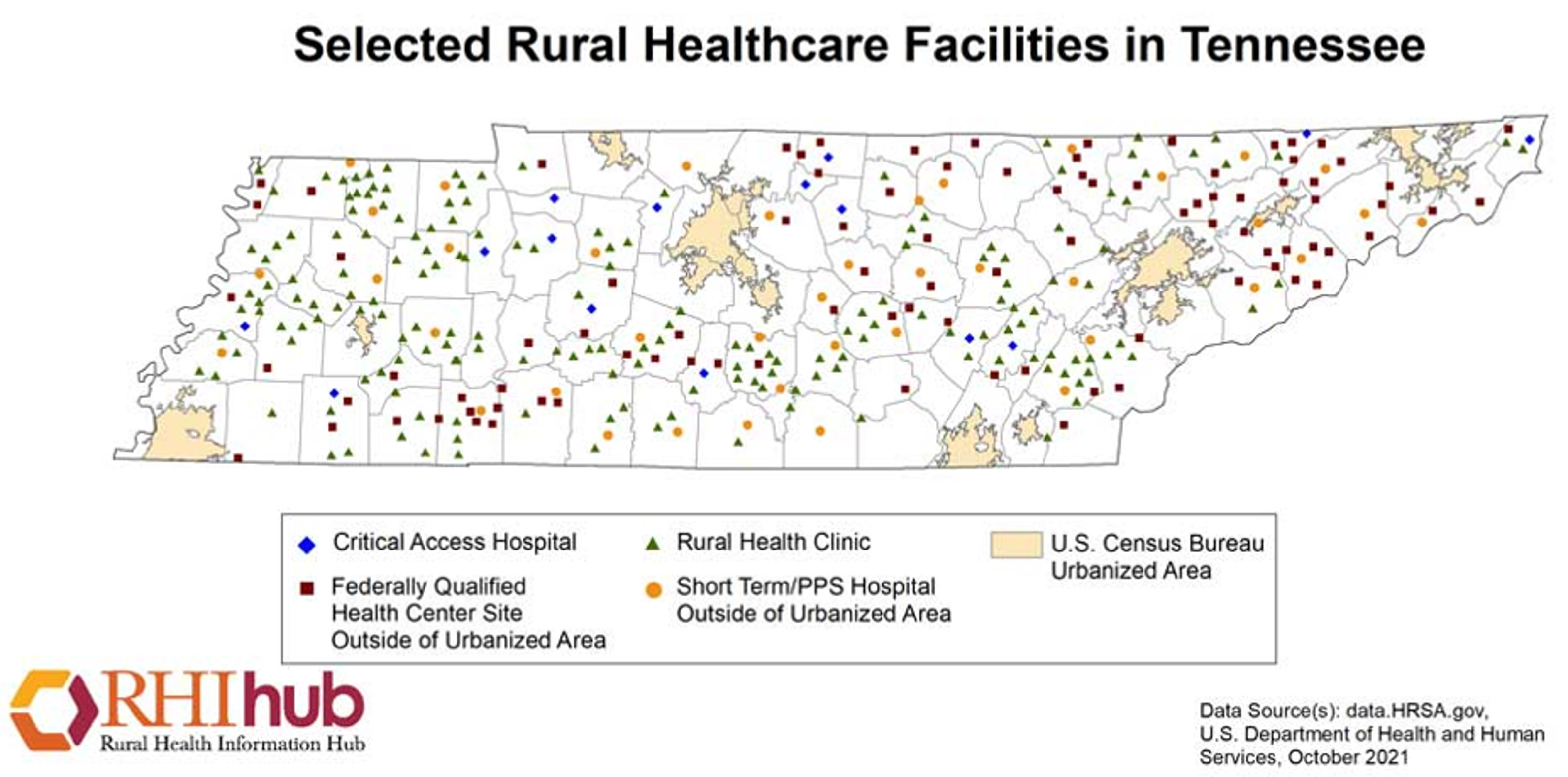 Subscribe to our Rural Health Digest!
RHC Updates and Resources
Free COVID-19 Tests for Qualified RHC's
Under the program, Medicare-certified RHCs will receive direct COVID-19 vaccines in addition to their normal jurisdictions'  weekly allocation. Contact [email protected] hrsa.gov for more information.
CMS COVID-19 Healthcare Staff Vaccination Rule 
National Partner Resources
Additional Resources
RHC Funding Opportunities
Data 2000 Waiver Program
The DATA 2000 Waiver Training Payment Program will provide one-time direct payments of $3,000 to Federally Qualified Health Centers (FQHC) and Rural Health Clinics (RHC) for each eligible provider who possesses a DATA 2000 Waiver (also called a MAT Waiver), which allows a provider to prescribe buprenorphine for the treatment of opioid use disorder (OUD). More info.
RHC Sustaining Partners

Rural Health Clinic Sustaining partners allow Rural Health Association of Tennessee to provide technical assistance and resources to Tennessee's network of 200 Rural Health Clinics. Learn more about our sustainer program here.