Certified Men's Health Educator Training
The Certified Men's Health Educator tra

ining course is aimed at professionals who are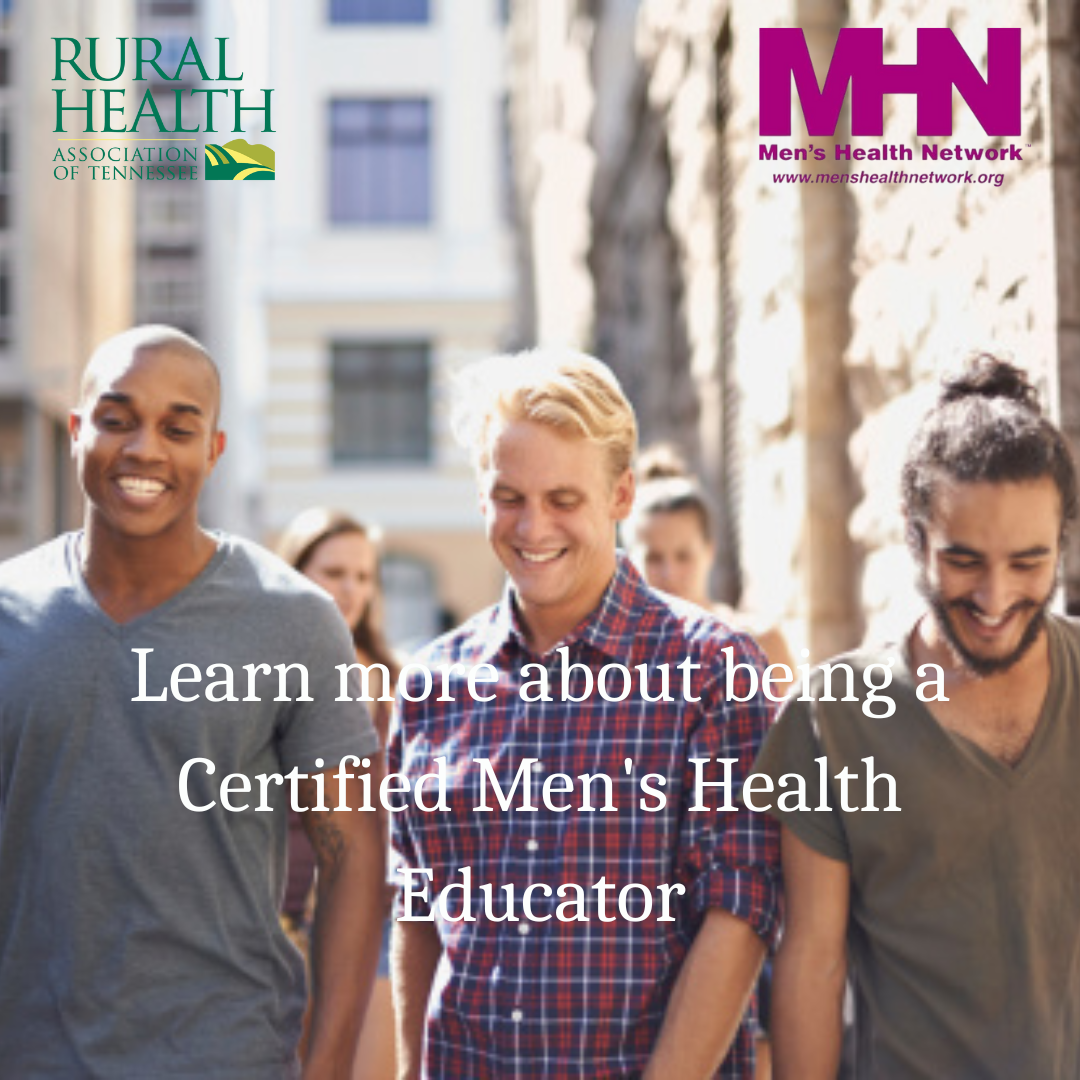 passionate about helping boys, men, and their families achieve true health and wellness.
The Certified Men's Health Educator program is currently being offered 
free of charge
 to a limited number of healthcare professionals and non-healthcare professionals interested in improving the health of those living in their community, and who live or work in designated rural
counties in Tennessee. Training for these professionals is provided by Men's Health Network, in association with the Rural Health Association of Tennessee, and funded by the U.S. Centers for Disease Control and Prevention (CDC). Those who successfully complete the course will earn the "Certified Men's Health Educator" designation.
The CMHE program is also available, on a fee basis, to interested individuals and organizations. For information on how to enroll, please email cmhe@ healthymen.org. 
Find out more and register for the training 
here.
Enter RHA2022 for a 100% Discount Code
Share this post: