COVID-19 – Navigating a Global Pandemic in Tennessee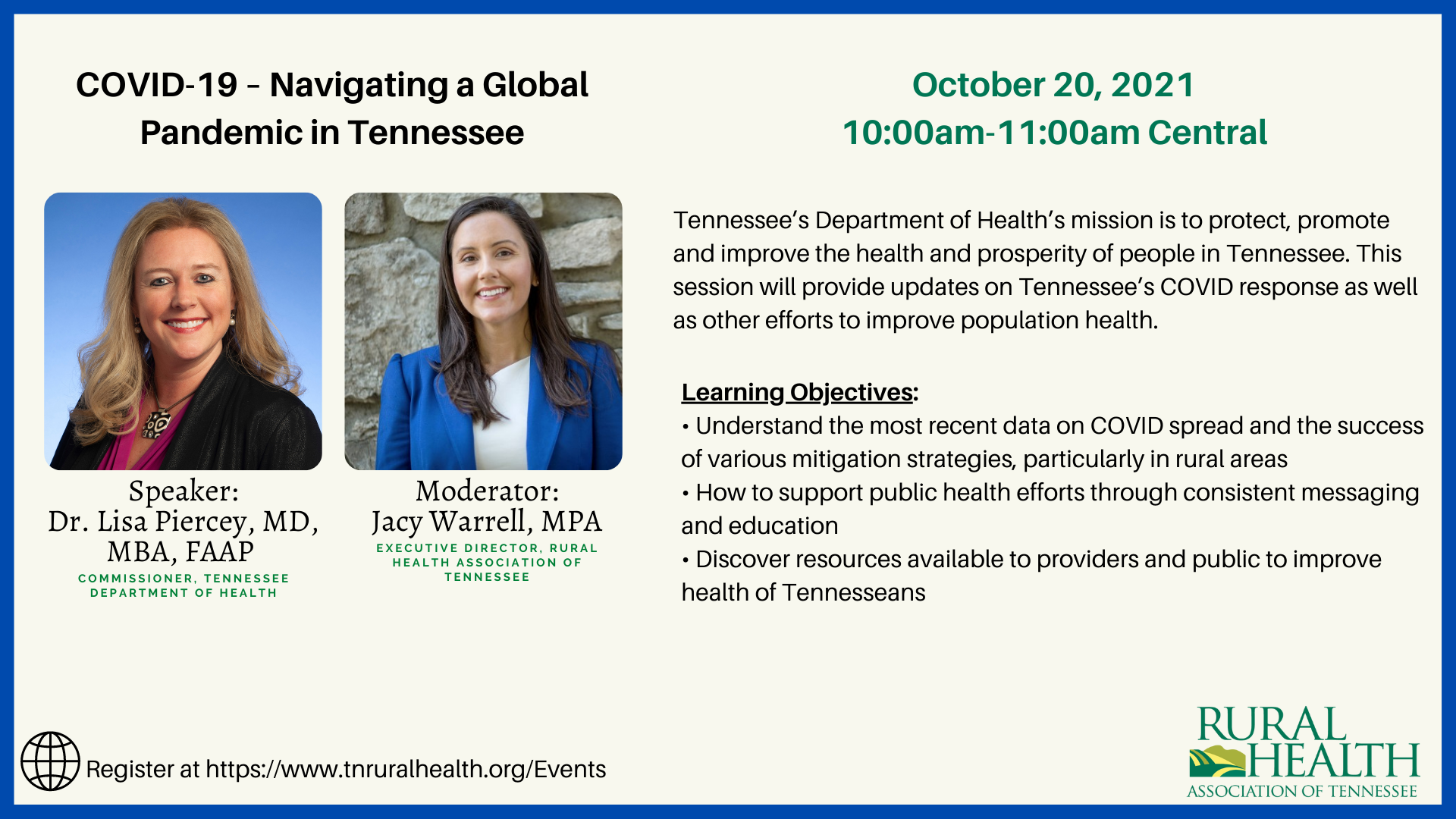 Tennessee's Department of Health's mission is to protect, promote and improve the health and prosperity of people in Tennessee. This session will provide updates on Tennessee's COVID response as well as other efforts to improve population health.
Learning Objectives
• Understand the most recent data on COVID spread and the success of various mitigation strategies, particularly in rural areas
• How to support public health efforts through consistent messaging and education
• Discover resources available to providers and public to improve health of Tennesseans
To register for this webinar, Click Here.
Share this post: