School Health Leadership Academy
School Health Leadership Academy: Dare to Lead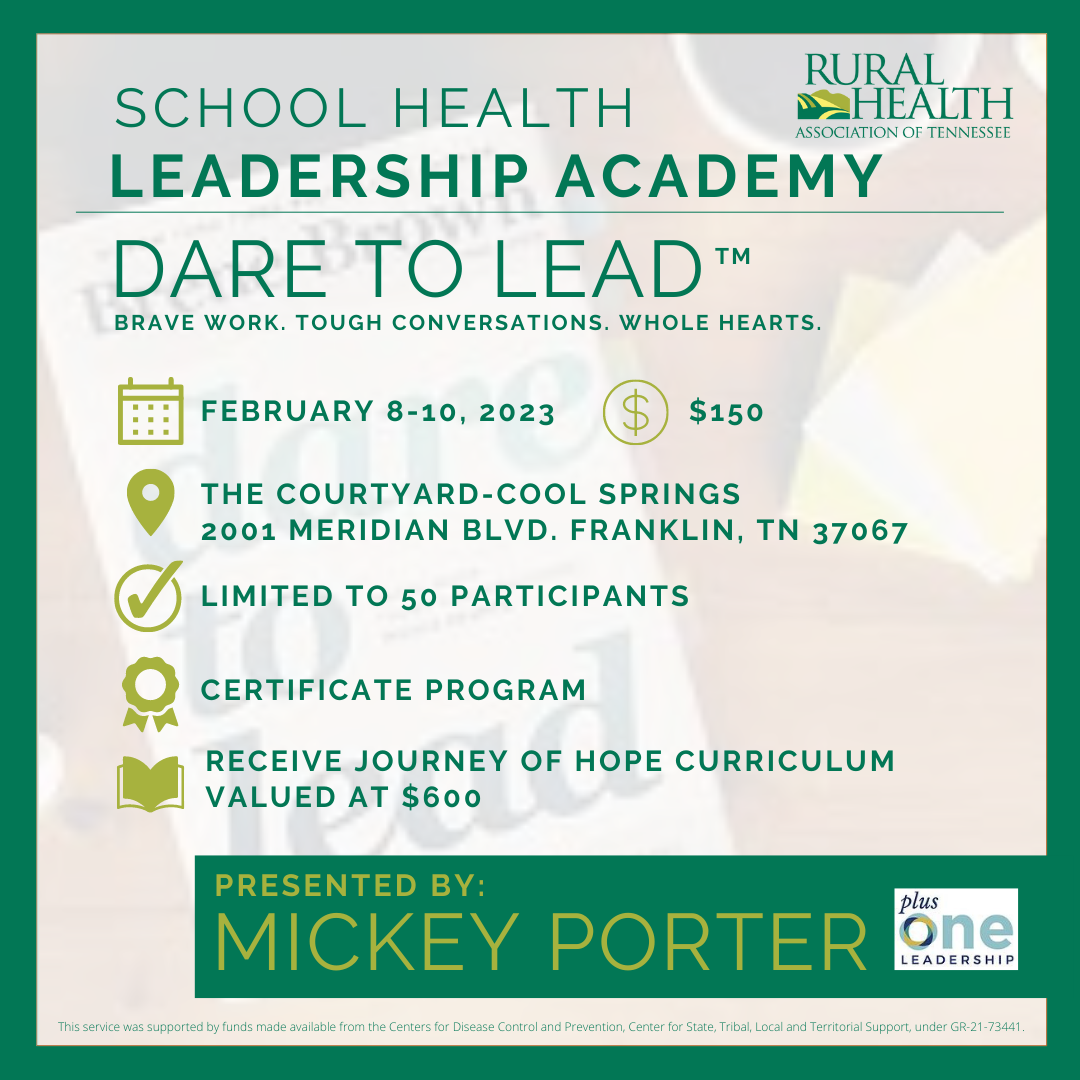 About the Leadership Academy:
Dare to Lead™ centers on four skill sets —
objectives that are teachable, learnable, observable and — importantly — measurable.
1.
Rumbling with Vulnerability:
We'll learn how leaders must resist the urge to "armor up" with behaviors that get in the way of daring leadership. We'll build a robust toolkit of practical, usable skills to "replace the armor".
2.
Living Into Our Values:
We'll identify the two values that both best define us and serve to guide our decisions in life and leadership. We will learn how to operationalize these values, learning to lead fully aligned with values.
3.
BRAVING Trust:
We'll employ the BRAVING system to build trust not by going through the motions with rote team building activities, but with actions that address the areas within our organizations where trust needs a boost.
4.
The Rising Strong Process:
The most daring leaders know how to get back up — because inevitably, all leaders stumble. The Rising Strong Process identifies an actionable 3-step process for leaders to use to help pick themselves back up when they have dared and fallen.
CLICK HERE TO REGISTER
Share this post: