Suicide Prevention Program Uses ESSENCE to Monitor Suicidal Behavior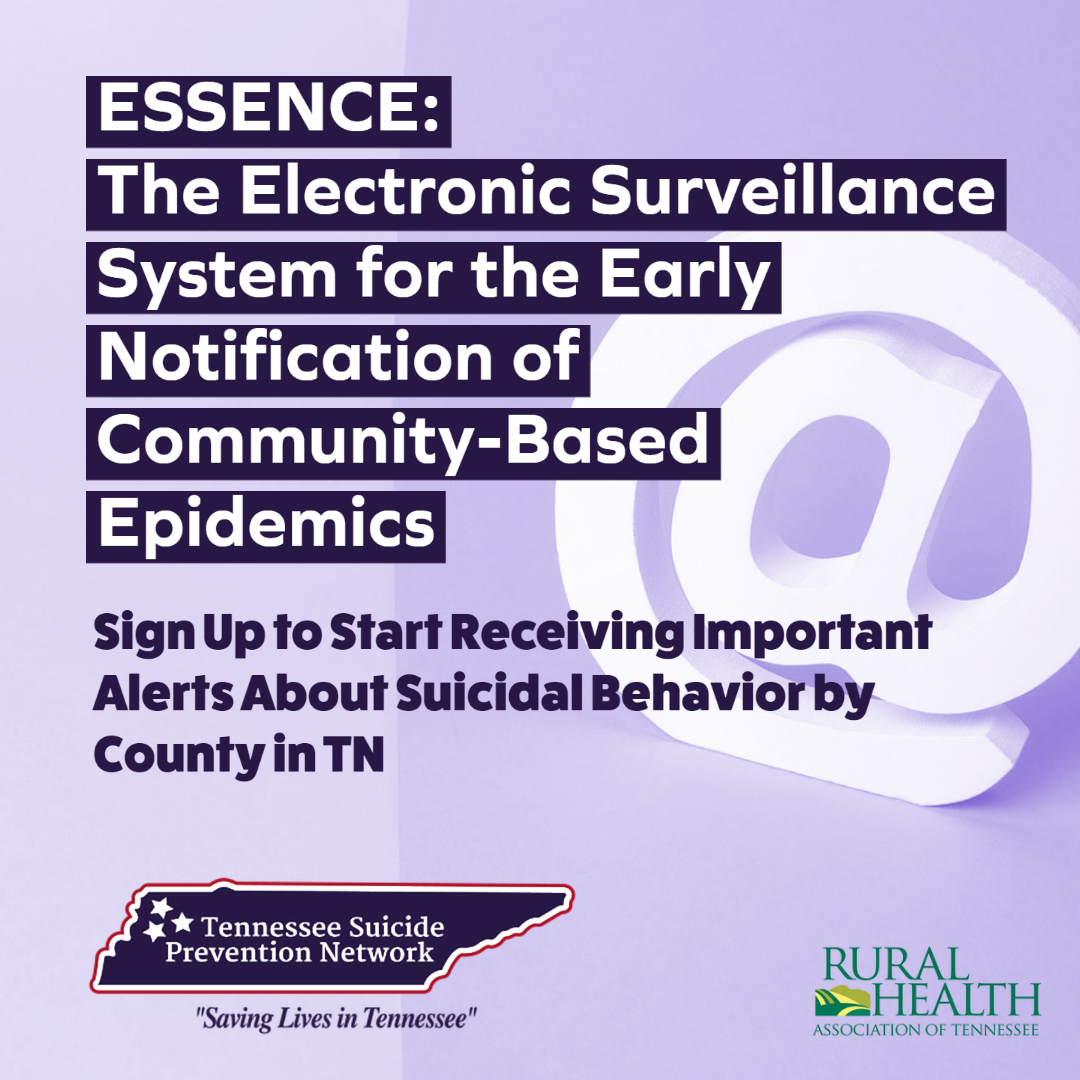 The Electronic Surveillance System for the Early Notification of Community-Based Epidemics (ESSENCE) is a national syndromic surveillance system used to monitor disease trends for early detection of potential disease outbreaks.
In Tennessee, the Department of Health (TDH) is using ESSENCE to monitor weekly trends in suicidal behavior and identify regions/counties across the state seeing increased incidents of persons reporting to an emergency department for suicide-related behavior. Each week, the Suicide Prevention Program within TDH will review reports on how many people visited a local ED for suicidal ideation or injuries related to self-harm or suicide attempts. If a certain county reports an above-average number of suicide-related visits for a certain age group, this will trigger an ESSENCE alert for that county and age group. These alerts will be issued weekly by TDH.
To sign up for these weekly alert emails, click here. To speak with someone directly, contact Shauna Greer, ESSENCE Director, at [email protected].
Share this post: