International Overdose Awareness Day is August 31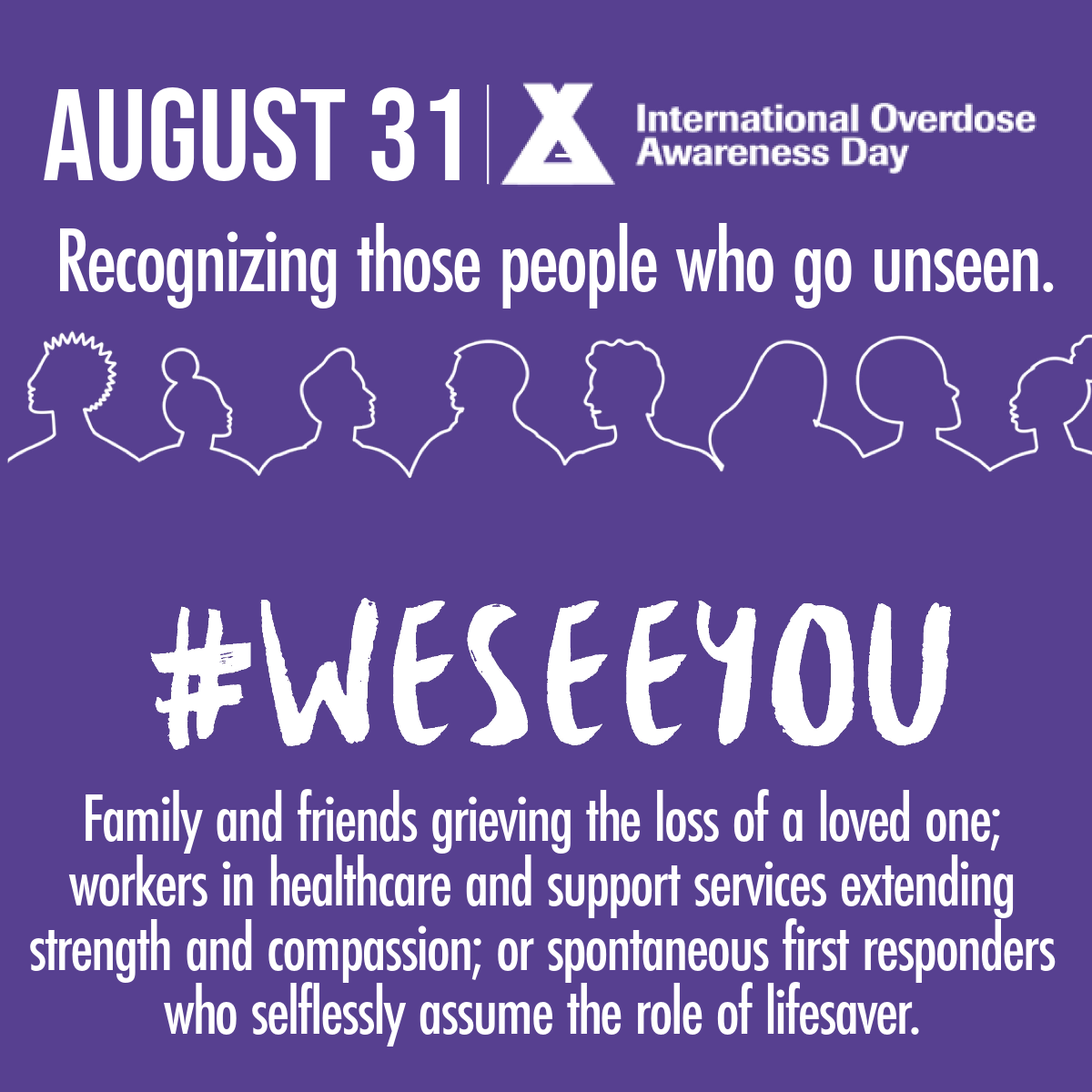 Time to Remember. Time to Act. Overdose touches people and communities in many ways. On August 31, International Overdose Awareness Day, let's support the people in our communities who go unrecognized by raising awareness of the hidden impacts of overdose, promoting education of overdose response, and reaching out to politicians to make lasting, lifesaving policy changes.
The 2023 theme, "Recognizing those people who go unseen," is about acknowledging people in our communities who are affected by overdose but might go unseen in the crisis. 
Find the following resources about International Overdose Day here:
Advocacy Toolkit
Unrecognized First Responders Campaign Kit
2023 International Overdose Day Campaign Toolkit

Educational Materials
Share this post: